Annual Giving Campaign
Goodness. Disipline. Knowledge.
Excellent teachers with a passion for educating PreK-3 through 8th grade students.  Outstanding leadership recognized throughout the Archdiocese of Galveston-Houston and the United States.  A mission dedicated to developing students academically, spiritually, culturally and physically in a Catholic environment.  That's St. Anne Catholic School.
An Outstanding Education
After more than 80 years, the quality of the education at St. Anne has never been better; the commitment of the faculty is at its best; and the enthusiasm of parents is at an all-time high.
St. Anne Catholic School students are curious, bright and faithful.  Your Annual Giving Gift provides opportunities to help them reach their potential.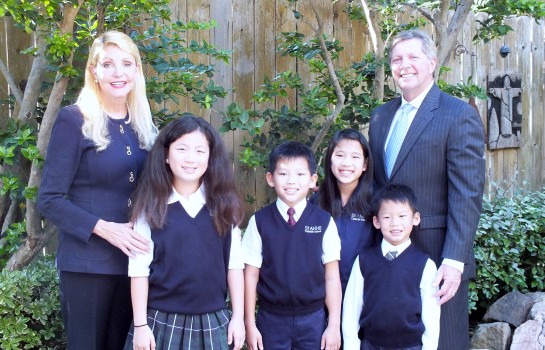 100% of the funds from the Annual Giving Campaign go directly to the Foundation's $250,000 annual grant to St. Anne Catholic School. Annual giving is a very efficient and effective way to support the school.
The school counts on the $250,000 for its operating budget. The school administration designates the funds for specific needs to continue to advance education and support the students and faculty. The $250,000 will assist the school during 2014-2015 in three ways:
1. Classroom Enhancements – equipment and technology that students need to compete.
2. Faculty Support – continuing education opportunities that attract and retain the best teachers.
3. Financial Aid – tuition assistance to make Catholic education an option for those who seek it for their children and could not otherwise afford it.
Your gift to the Annual Giving Campaign is important and helps meet the goal of funding the $250,000 annual grant. Every contribution to the Annual Giving Campaign is a vote of confidence in the school and is 100% tax-deductible. Your gift is an investment in the mission of St. Anne Catholic School.
Thank you!
Nationwide more than 5,000 companies and organizations support their employees and retirees with matching gifts for their designated charities. As a 501(c)(3) non-profit organization, independent of the school and parish, the St. Anne School Foundation is eligible for matching gifts. Learn more.