Escape to Paradise Again!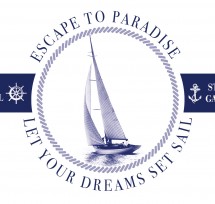 Thank you St. Anne Community for your support!
The 2017 Gala was a fabulous success thanks to the support of more than 600 parents, parishioners, guests and friends of the St. Anne Community on February 11, 2017.  The fun, fundraising and fellowship continues through June with Socials (sign-up parties) for children, families, and adults.  Don't miss the boat!
Thank you for your support for St. Anne Catholic School and for making the 2017 gala our best gala ever. Read the wrap-up here.